DP02 DoorPedL for Latched Doors (Pack of 2)
£150.00 exc. VAT
Hands-free door opening device to reduce the risk of contamination in the workplace (pack of 2)
Lead Time: 7 days
Downloads
No downloads yet.
Description
Hands-free door opening device to reduce the risk of contamination in the workplace.  DoorPedL™ is for use with latched doors that are typically opened with a door handle and is in stainless steel finish.  Manufactured from 3mm folded steel for strength and duraiblity.  Comes complete with fixings, installation instructions, mounting templates & signage.
Transmission of germs by hand-to-surface contact is a very real concern at any time but none more so than now. DoorPedL™ is your innovative solution to stop the spread of infection by eliminating contact with a door handle.  The DoorPedL™ is easily fitted to existing doors to enable doors to be opened using only a foot. Fitted to both sides of the door, the DoorPedL™ can be used to push and pull the door open and closed.
NOTE: Images are for illustrative purposes only and we reserve the right to change prices or specifications without prior notice.
You may also like;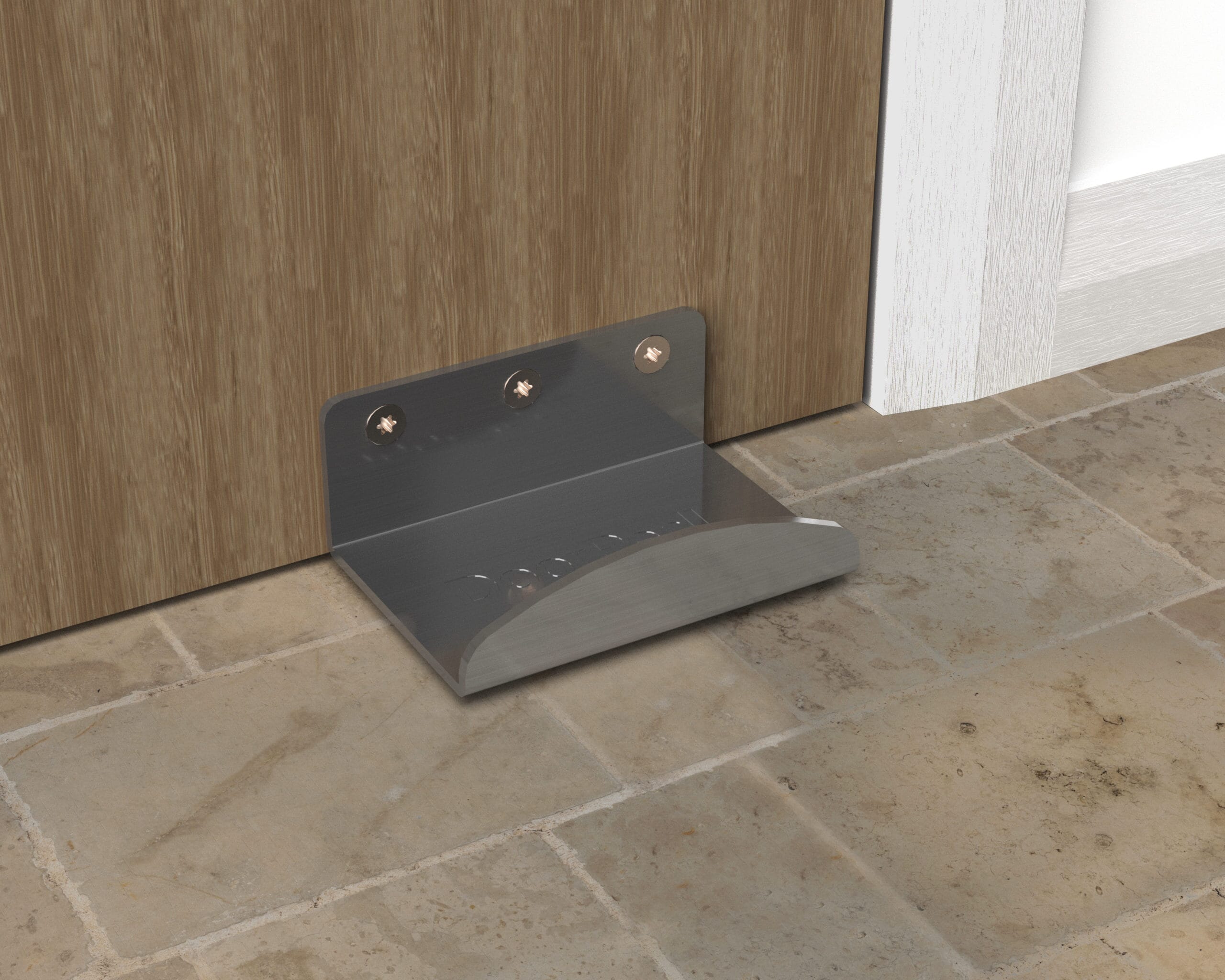 DP01 DoorPedL for Unlatched Doors (Pack of 4)
Hands-free door opening device to reduce the risk of contamination in the workplace (pack of 4)
£

80.00
exc. VAT